Marstead Living has submitted plans to create a sensitively designed senior living housing community in Mill Hill and to open up access to a new three-hectare common for all to use and enjoy.
You can find out more about the scheme below. Alternatively, to view the full planning application online and provide your comments directly to the London Borough of Barnet at this time, please click here.
Provided below is a summary of the commitments we have made to the area with this scheme. For full details of the plans, please download a copy of the public exhibition materials that were presented in November 2021 here.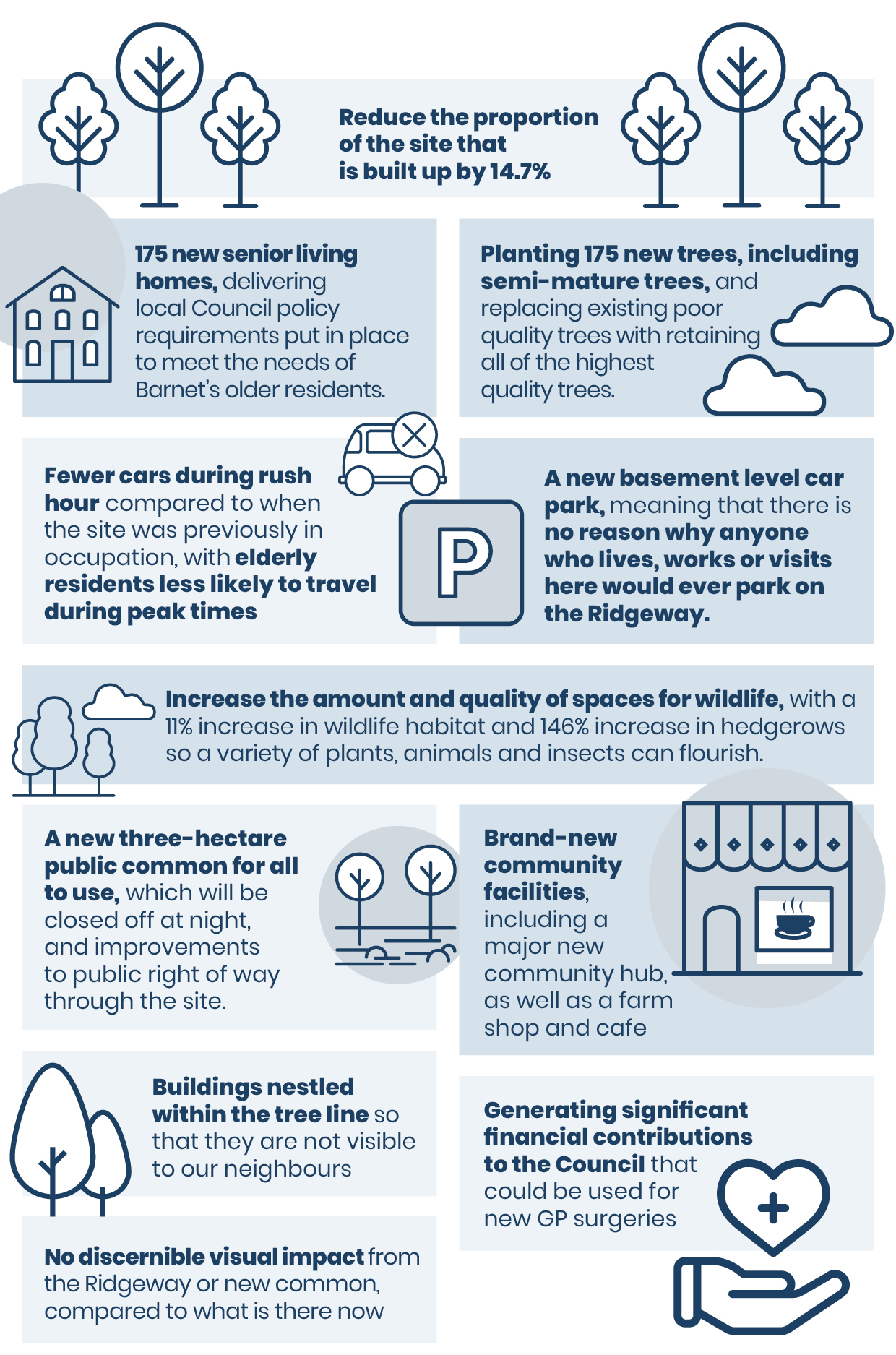 By understanding the existing landscape and through responsive, sensitive design, architects Barr Gazetas and landscape architects Exterior Architecture have created a scheme that will deliver the types of homes that Barnet desperately needs, whilst remaining nestled into its surroundings in such a way that it will create almost no visual impact on the local area.
Provided below are images of where the new buildings will sit within the existing tree line, as shown in green.
The use of trees to ensure this scheme is nestled into the existing landscape is a critical part of the design strategy and central to everything we are proposing. Having worked hand-in-hand with the Council's tree officer, we are retaining all of the highest quality trees and most of the trees we are removing will be of lesser quality. We are also proposing to plant 175 new trees, over 100 more than the number being removed. We have carefully chosen a wide range of species, including native and evergreen species which complement the character of the local area, and will be re-planting a large proportion of these as semi-mature trees to replace what is there now.
These proposals would reduce the proportion of the site that is currently built up by 14.7%, through the removal of three tarmacked car parks. As a result, are actually giving more of this part of Mill Hill back to nature and reducing urban sprawl, contributing to the purposes of Green Belt policy.
Even without the new common there will be a net increase in green space. Shown in the diagram, you can see the grey areas to the south that we are proposing to remove, and how this creates the uplift in green space.
This in turn will greatly increase the amount and quality of spaces for wildlife, with a 10.95% increase in wildlife habitats and 145.5% increase in hedgerows, helping a wide variety of plants, animals and insects to flourish. Overall the proposals will add a total of 0.22 hectares of new grassland and wildflower meadow spaces, and 0.6 hectares of new woodland.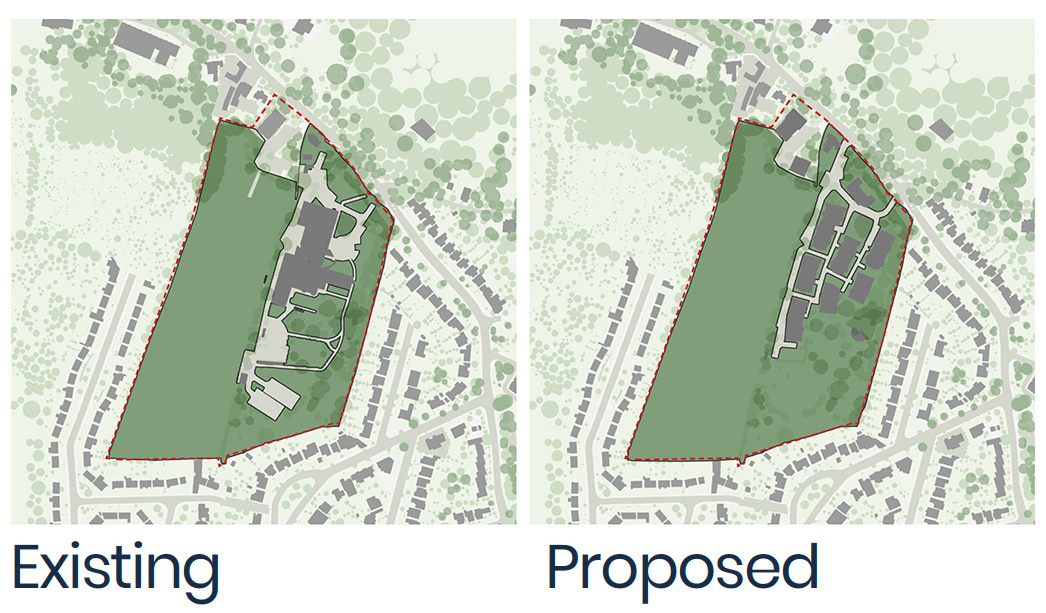 The existing building was until recently in use as the headquarters for IBSA (Jehovah's Witnesses), and was intensely used with many staff and visitors driving to and from the site each day. Therefore our scheme will see fewer cars visiting the site each day, compared to when the site was in operation, with over-65's less likely to travel during peak times.
In addition, we are proposing to excavate a basement level to create a new underground car park, which will house all the required parking for residents, staff and visitors, and mean that there is no reason why anyone who lives, works or visits here would ever park on the Ridgeway.
We are seeking to deliver 175 high-quality new specialist homes for elderly residents. These will meet the identified and growing demand in Barnet, and Mill Hill especially. 
These would be available to over 65s and designed for those who are still active, independent and in search of the right environment, amenities and community to suit this next stage of their lives.
The London Borough of Barnet has a fast-growing community of over– 65's, often still living in their family homes, which may no longer be fit for purpose, but with no better option to suit their needs.
By 2041, the London Borough of Barnet is projected to have 25,450 more residents over the age of 60 and 27,300 more residents over the age of 75. This means the Borough will need 6,900 new specialist homes for older people (SOPH) over the next 30 years, or 276 per year.
Barnet Council have set a target of delivering 275 homes of this type per year, the highest target in any London Borough, to meet this demand. Senior living homes have been shown to increase independence and improve wellbeing, particularly in respect to loneliness and social isolation which is a major problem for many older people.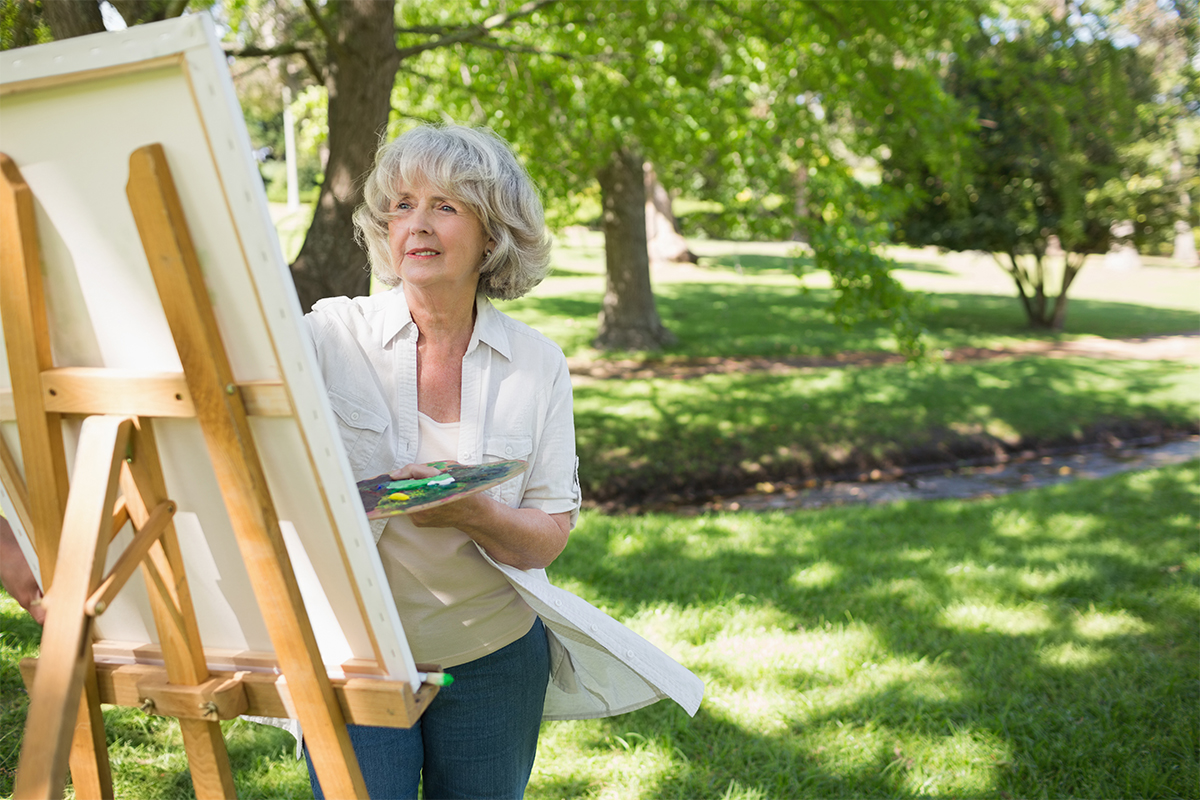 We have consulted thoroughly with local communities as our plans developed, hosting regular meetings with our neighbours and key groups, public exhibitions and webinars throughout 2021.
As a result of your feedback we have:
1. Reduced the height of the buildings we were proposing by up to two storeys
2. Moved the buildings further away from neighbouring properties
3. Created an underground car park to accommodate all of the development's parking needs on site
4. Opened up access to a substantial three-hectare common
For further details, please see page four of the consultation pack that was released in November 2021 here.
We will also set up a Resident Liaison Group, a group of local residents who can themselves decide what else the new common could be used for – if anything. 
Our first public consultation took place, during which introduced our early thinking about the scheme, and gathered feedback from the community.
In response to feedback from the consultation, the design team worked to refine the scheme to reduce massing and increase the amount of green space provided.
Our second public consultation on our revised plans for the site
Following final design changes in response to the second consultation, we submitted a planning application to the London Borough of Barnet earlier this year.
Following further statutory consultation led by the local authority, Barnet Council's elected planning committee will decide on whether to approve the scheme